A pilot line for ETEX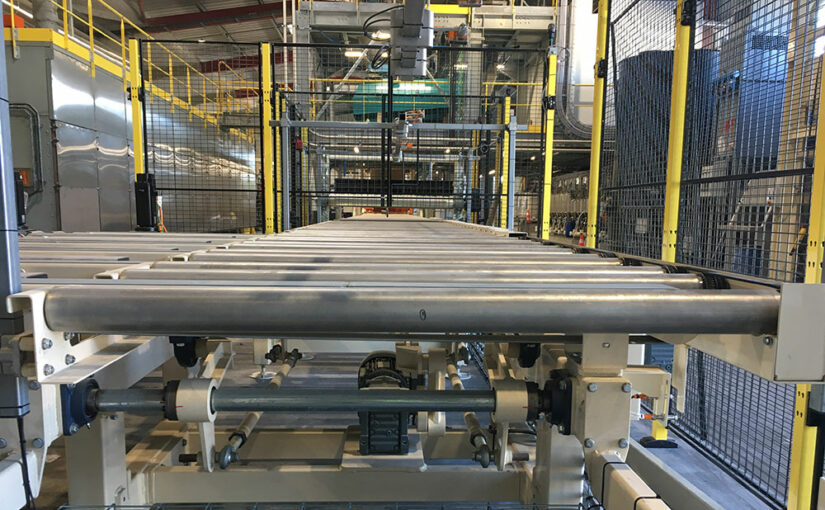 ETEX, a major player in lightweight construction solutions for internal and external applications, places innovation and R&D at the heart of its development.
Convinced that environmental objectives can only be achieved through more sensible and intelligent construction, this European manufacturer is strongly involved in the search for more sustainable techniques and solutions.
It's in such innovation context that ALPHAPLATRE has been consulted for the creation of a new R&D centre, through the supply of a pilot production line for plasterboard.
The objective ? Develop more efficient plasterboard to meet current construction challenges.
Since the end of 2022, a specific plasterboard production line for R&D has been in operation at the ETEX site in Carpentras (84). This installation, which aim is to test various aspects of plasterboard production, has been designed accordingly by ALPHAPLATRE, offering in particular :
– A large number of solid and liquid dosing stations
– Cardboard unrolling stations
– A multi-area dryer.
Thanks to this new R&D centre, ETEX and ALPHAPLATRE contribute to the development of tomorrow's construction.